This post originally appeared on my substack.
Last year I wrote an essay on the tendency towards atomization in capitalist societies, highlighting how it seemed to lead to more loneliness and social disruption. One of the solutions I proposed was to decrease the workweek, which would allow people more time for the rest of their lives and socializing more generally.
My curiosity in this claim was revitalized after seeing some statistics on the extremely low fertility rates in Taiwan, despite robust policies around paid family leave, childcare subsidies and other incentives to get married and have children. Part of the low fertility rate in Taiwan is due to the continued high cost of rearing children, despite government intervention. But I hypothesized that there was a third factor at work as well, the length of the working day. Taiwan, after all, has some of the longest working hours of any developed country.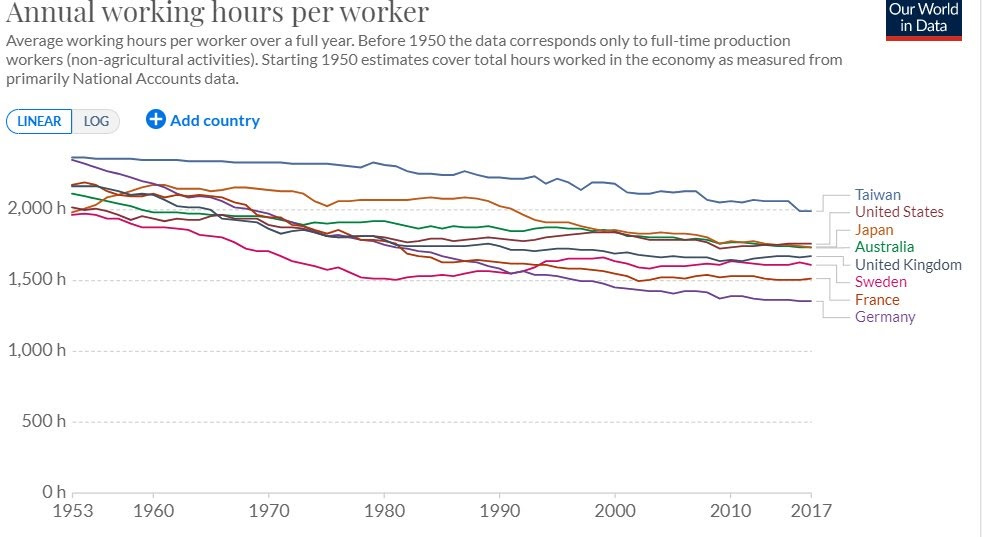 To investigate this idea further, I decided to do some comparative analysis across countries and time. Using data from "Our World in Data" for working hours and fertility rates and the World Bank Data for GDP per Capita, I put together some scatterplots and regressions showing the relationship between working hours and fertility rates and working hours in developed countries. The qualification of developed countries, in this case countries with GDP per Capita greater than $30k, is important because as countries grow richer they generally undergo what is called "demographic transition" as the population switches from a high-birth, high-death reproduction strategy to a low-birth, low-death strategy. I excluded Israel from the dataset as an outlier rich country with a very high fertility rate driven largely by it's Jewish Orthodox and Arab populations, as it seems to not have fully undergone this demographic transition.
After doing this, I came up with the following graph and regression. Looking at 29 different countries we get a negative linear relationship between working hours and fertility rates, with a 99% significance level.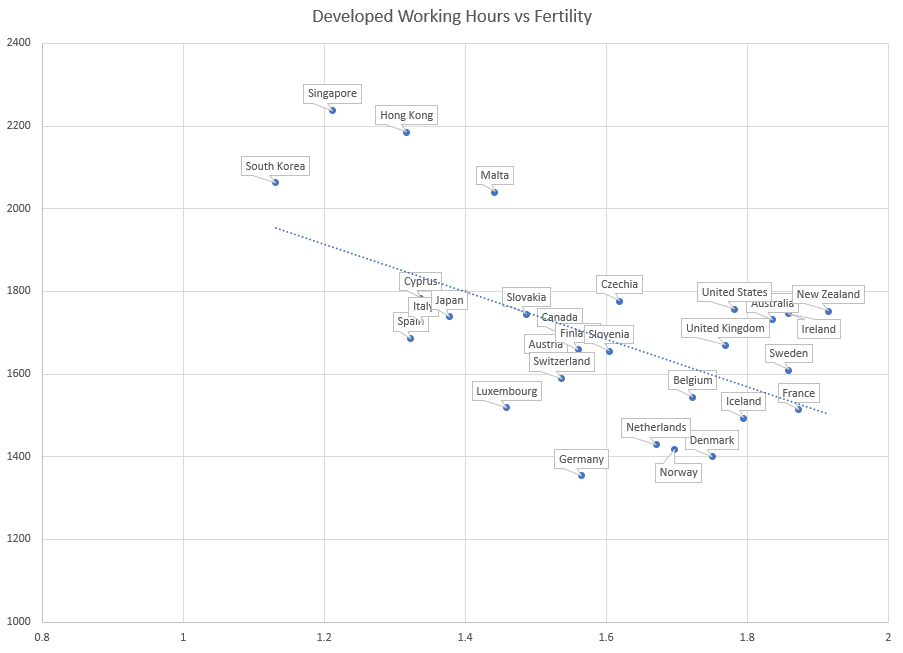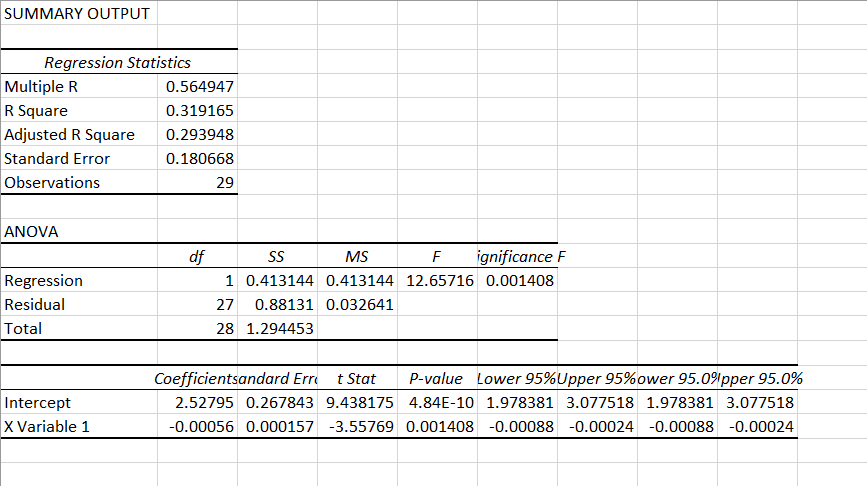 Taiwan isn't included in this dataset, but if it was, it'd be almost exactly on the regression line at 1900 hours and 1.2 fertility rate.
If we increase the number of datapoints by looking at the variation over time in these countries since they had over $30k GDP per capita, we see that the statistical relationship continues to hold, with the statistical significance of the negative correlation rising to the 99.9% threshold.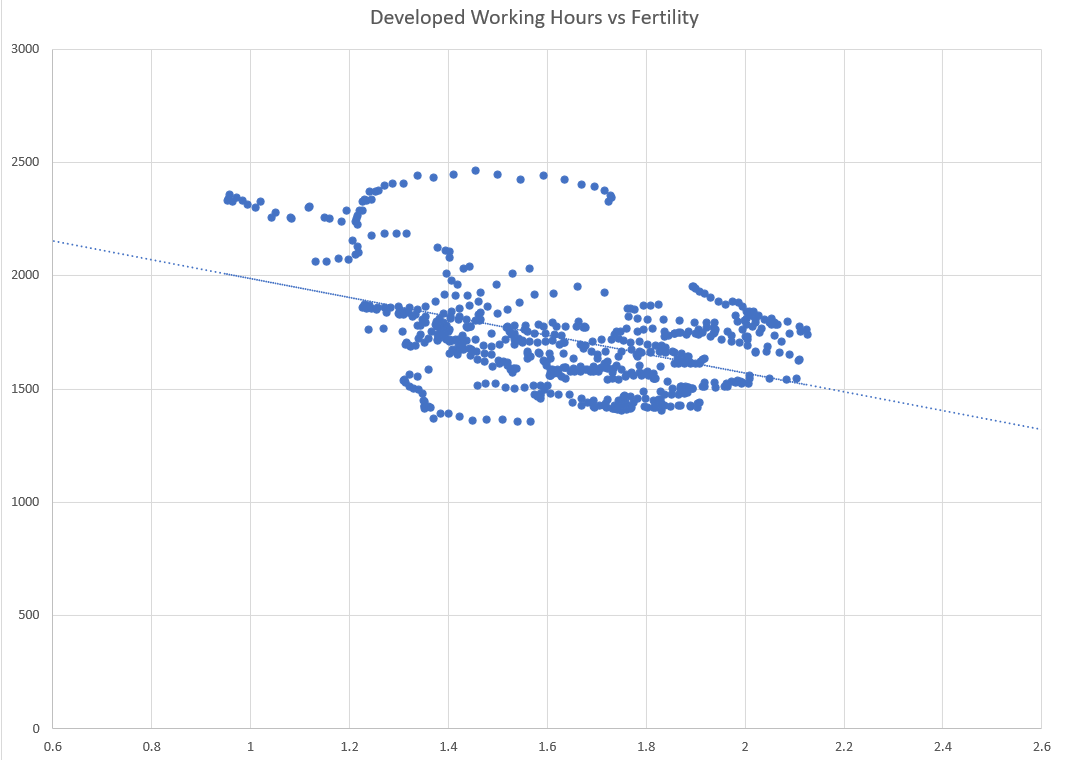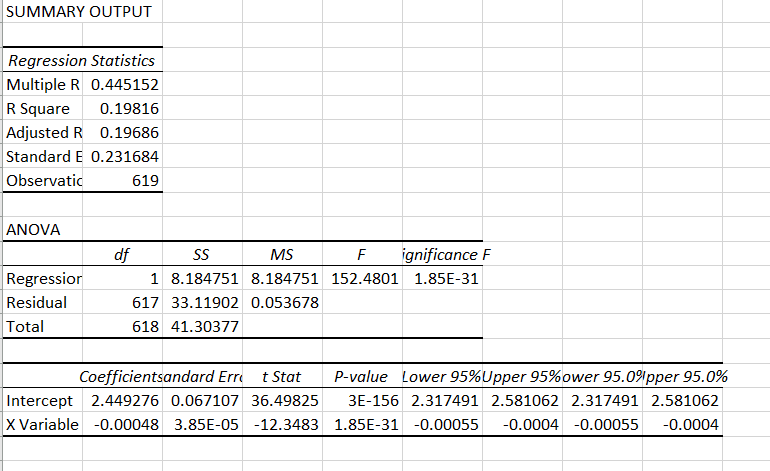 From this data, I believe that we can conclude that there is a relationship between working hours and fertility rates in developed countries. Looking at other variables to explain this relationship, such as the gini coefficient for example, produces less statistically significant results (at the 95% significance level). Doing the same operation for unemployment rates produces no significant correlation.
The reason for this, as I hinted at in my Palladium essay, is simple, people with more free time are more able to find partners and start families.
But this is not to discount other economic factors, as the US experience has gone to show. If one looks at the US fertility rate since 1900 one can establish several stylized facts about its change over time, making out the impact of big historical and economic events including the Great Depression, World War 2 and the post-war boom, the stagflation crisis of the 70s, the boom years of the 90s and 00s, and finally the Great Recession and the following stagnation.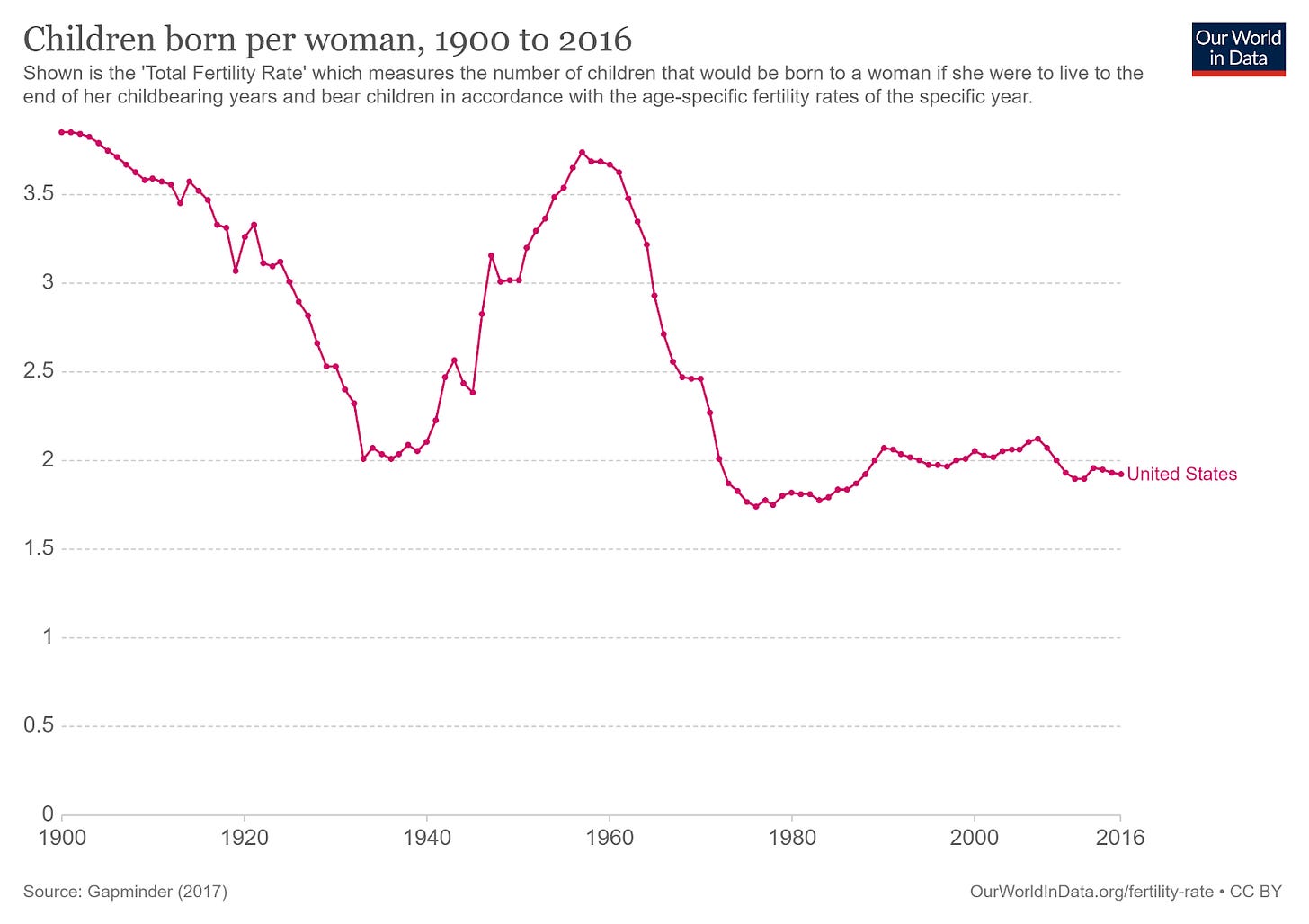 At the same time, the working hours in the United States had a secular decline up until 1980, at which point it stabilized.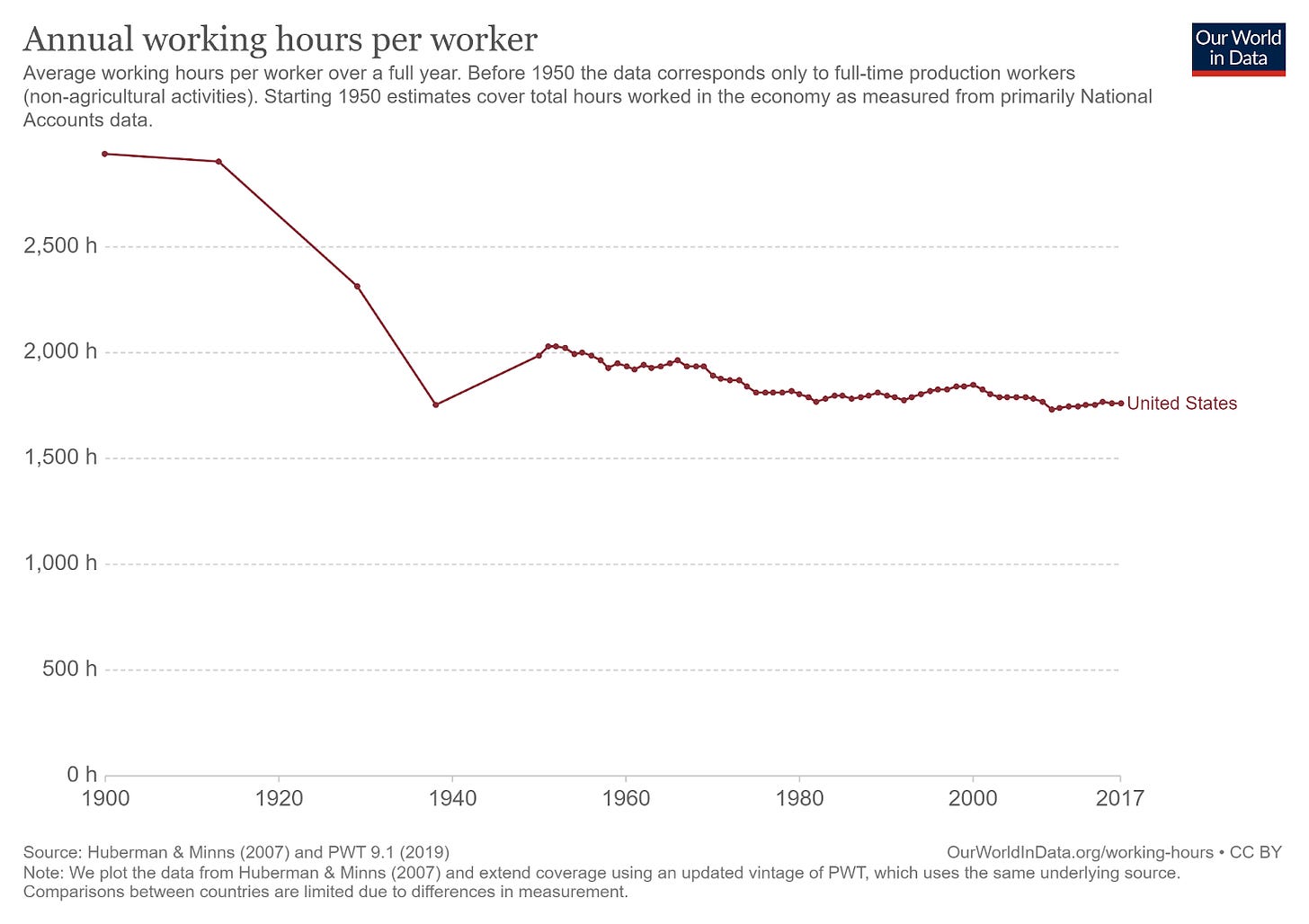 This tells us there is a lot of variation in a country's fertility rate over time that cannot be directly explained by working hours, even if it has its own distinct effect on average.
An interesting case study to watch will be the what happens to birth rates in Spain if the country does indeed move towards a 32 hour work week, a large sudden reduction which we would expect to have a quantifiable effect.